The Mistaken Wife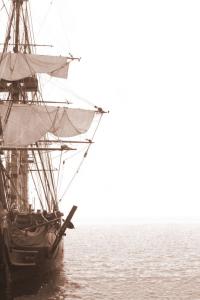 Autumn, 1797. With Napoleon's forces sweeping through Europe, a young Englishwoman travels to Paris, risking her life on a secret assignment that may buy Britain vital time. Mary Finch is no stranger to adventure, but even she hesitates before accepting this new task. She must rely wholly upon a stranger, while deceiving her 'dearest friend', Captain Robert Holland. Once In France, Mary's safety rests on a knife-edge, and her colleague has secrets of his own. Undaunted, and with a potent combination of wit, determination, and courage, she sets about her task, only to learn that hers is not the only British undertaking in Paris, and hers not the only British life in jeopardy. As implacable enemies join forces against her, Mary may lose everything she holds dear.
The third book in the Mary Finch series, The Mistaken Wife, is published by Sphere and by Touchstone.
Get your copy...
Arnaldo Mondadori Editore

Oscar bestsellers emozioni

Touchstone (Simon & Schuster)
Find out more!
Follow 'The world of...' links on the left to learn about the background to the story!