The Blackstone Key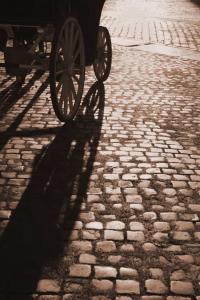 Mary Finch is a young woman of wit, courage, and straitened circumstances. When invited to meet her wealthy uncle and end a family estrangement, therefore, she sets off immediately for White Ladies, his estate on the Suffolk coast. Yet soon she is embroiled in an adventure beyond any she could imagine, for the year is 1795, and England is at war with Republican France. When she arrives at White Ladies she learns that her uncle has died, leaving behind evidence of a treacherous plot. Enemy agents have obtained military secrets that would give France a decisive advantage, but who is the source of this information, and how can he be stopped?
Mary is not alone in her quest to solve the mystery, but the men who profess to help her are not quite what they seem. From Suffolk the traitor's trail moves finally to London. There Mary learns the true meaning of the Blackstone key, but has the treasure it secured already been lost?
Get your copy...
BBC Audiobooks and Windsor

Audible / Clipper Audio / W F Howes Ltd

BBC Audiobooks and Windsor

Touchstone (Simon & Schuster)

Touchstone (Simon & Schuster)
Find out more!
Follow 'The world of...' links on the left to learn about the background to the story!