White Ladies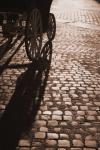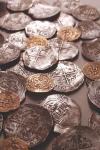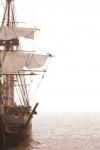 The name of the Finch estate recalls the Cistercian monastic order, whose adherents were known as 'White Monks' and 'White Ladies' during the Middle Ages because of the colour of their habits.
Founded in 1198, the order stressed personal spirituality and an austere lifestyle, typically involving manual labour. The first English abbey was established in 1228. Female religious received little encouragement from the order, but 'unofficial' convents of women following Cistercian customs sprang up in England and Wales during the thirteenth century.
Although White Ladies is not modelled upon a particular establishment, its location on the Suffolk coast should come as no surprise. The Cistercians usually chose remote sites for their houses, and one of the few fully incorporated nunneries was actually founded at Marham, Norfolk in 1251. All monastic houses in England and Wales either surrendered to or were suppressed by the Crown during the sixteenth century, and many of them – like White Ladies – passed into private hands.
More from the world of The Blackstone Key...
More from the world of The Counterfeit Guest...
More from the world of The Mistaken Wife...