The Counterfeit Guest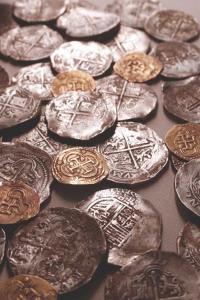 Spring 1797. The war with France deepens, the Channel Fleet has mutinied … and a ruthless traitor lurks within fashionable London society. A chance encounter places an unlikely sleuth on his trail: Mary Finch. Having gained a fortune but lost the regard of Captain Robert Holland, she wants only to enjoy the delights of the Season, yet she cannot ignore the evidence of a deeper mystery. Her curiosity leads to a meeting with an elusive spymaster and an audacious proposal. With England's security and a friend's safety at risk, Mary agrees to become a guest at the exotic Champian Hall, to learn the traitor's secrets from within his household. The assignment is a perilous one, for it aims to unmask a band of murderous conspirators who will stop at nothing to achieve their aims – and Mary has only her wit and courage for protection.
The second book in the Mary Finch series is now available in the UK, the US, and Italy.
Get your copy...
BBC Audiobooks and Windsor

Touchstone (Simon & Schuster)

Touchstone (Simon & Schuster)
Find out more!
Follow 'The world of...' links on the left to learn about the background to the story!